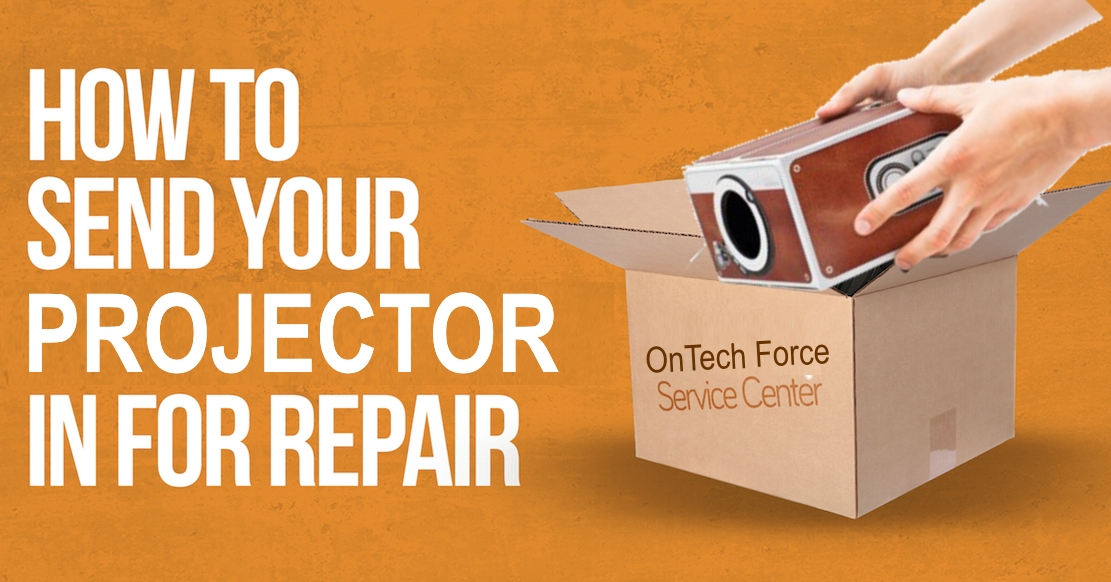 Please read the following information before you package your equipment:

Please fill out the form in this link

The projector should be packaged in a box. Should be a minimum of 2 inches of space around unit for extra padding (bubble wrap or newspaper). It is very important to put extra padding when you ship heavy items like large projectors.3) DO NOT ship projector power cords and mounts. Projector mount must be removed before shipping.

Remember to get the tracking number for your shipment. You have the option to insure your projector. Please make inquiries with your carrier for rates. You will also have the option to insure your projector on its way back to you (out of warranty service only). The insurance rates will be provided in the repair estimate sent to you once the unit has been evaluated.

Freight claim responsibility and insurance liability responsibility both belong to the customer

We will contact you within 2-3 business days from the time we receive your package with the estimate and time needed for repair. We will not begin any work on your equipment without your approval.

We accept Visa, Master Card, Discover and American Express. We also work with Purchase Orders.

Projector Service Form
OTF Projector Service Form.pdf
Adobe Acrobat document [157.5 KB]
RETURN SHIPPING

Return shipping and insurance charges (if needed) will be added to the final invoice. We are using UPS Ground service for shipping all of our packages. If you need us to ship it back by faster service please indicate it on the shipping form.

OnTech Force is not responsible for any shipping delays due to holidays or extreme weather conditions. We always do our best to accommodate the customer's needs, however sometimes there are conditions beyond our control.
Your package and projector will be inspected upon receipt. Any damage will be documented and you will be notified. The packaging and carton will be retained for 3 business days. Should you decide to submit a damage claim to the carrier, OnTech Force must be notified within those 3 days or the packaging and carton will be discarded. OnTech Force is not responsible for damage that occurs during transportation.